Ribbed V Belts
Product introduction

Structure

Available profiles

Download
With characters of V belts and flat belts, Poly V-Ribbed Belt has soft and tough property as flat belt and tight and effective property as V belt.
Characters:
1. The transmission power is so high that 30% higher than common V belts at the same space.
2. With tight transmission system, at the same transmission power, its occupied space is 25% smaller than common V belt.
3. Flat and soft belt is suitable for not only transmission of small pulley but also high-speed transmission with speed of 40M/S besides; its characteristics as few heat diverge and steady working.
4. Anti-hear, anti-oil, anti-wearing out, few elongation and long life.
* Chloroprene body provides protection against oil, grease, heat and aging.

* Polyester cords provides high strength, good flexing performance, and low elongation.

* Nylon fabric tooth facing provides resistance to abrasion and tooth shear.


| | | | |
| --- | --- | --- | --- |
| Type | Pb(mm) | H(mm) | a。±0.5 |
| PH | 1.6 | 3 | 40 |
| PJ | 2.34 | 4 | 40 |
| PK | 3.56 | 6 | 40 |
| PL | 4.7 | 10 | 40 |
| PM | 9.4 | 17 | 40 |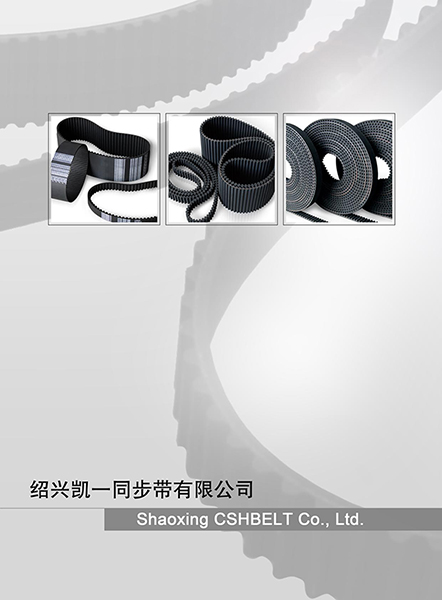 CSH RUBBER BELTS